See How I Went From Bankrupt to Making $9 Million in 2020 & 2021
By: Paul Scolardi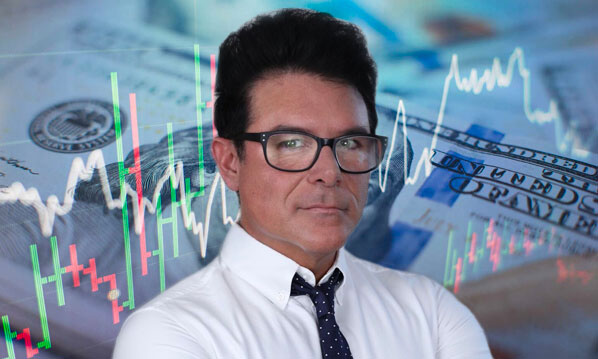 It was all gone. Every penny.
I sat at my dining room table and tried to take in the fact that I was, without a doubt, completely broke. My eyes moved from the pen in my hand to the form in front of me. At the top, in big bold letters, it read: "VOLUNTARY PETITION FOR INDIVIDUALS FILING FOR BANKRUPTCY".
How could this happen? I thought.
What I didn't know was in a few short years, I would be hailed as one of the most consistently profitable "super traders" in the country, with nearly 5 million dollars in profits and thousands of students.
My humble beginnings
I started out like anyone else. I wanted a stable job. Something respectable with a good salary...like an accountant!
So I worked hard, got my degree, and entered the corporate world with open arms and a thirst for opportunity.
That attitude didn't last long. If you've been in my shoes, you know what it's like to slowly realize, "Wait...this isn't what I thought it was." The long hours, the daily grind, the constant requirement to give more—and all the while, getting less and less in return.
I spent years grinding as a CPA. I burned the midnight oil as an auditor for a major accounting firm, dedicating everything I had to my work. Soon, I became CFO of my company and managed some high-profile mergers and acquisitions.
There I was, sitting at the top...and I wasn't happy. I was exhausted. The money wasn't what I thought it would be. I had no energy. Even if I had the money I thought I would make, I'd never have the time to spend it. In short, I was miserable.
That's when stock trading caught my eye.
I failed...badly.
The stock market was like Candyland to me. Everywhere I looked, I saw opportunity. I started trading part-time while I had my "big boy" job, but frankly, I had no idea what I was doing.
Without the guidance and structure to make me profitable, I bombed. Hard. A series of terrible decisions later, I was sitting at my kitchen table filing for bankruptcy with two daughters to take care of. It was rock bottom.
I went back to my failed trades and pored over chart after chart, trying to find the missing piece. Why were some people so wildly successful, while I sat here with a bankruptcy form in front of me?
At my lowest point and on the brink of giving up...I noticed something strange about the stock charts I studied.
I had stumbled on a 5-million-dollar pattern
There it was again...
I flipped back to another trade. And again...
And again...
I saw this pattern repeating on charts just before they took off. How did I miss it before?
Hope sparked. This time will be different, I told myself.
Armed with some new self-imposed rules and boundaries, I went back to trading and tested the pattern I'd found. Before the month was over, I was making consistently profitable trades.
Finally getting some momentum
Trade after trade, my profits racked up. I wanted to show the world what I'd discovered, but I was tired of the lies and fakes from other "gurus". To stand out from the crowd, I verified all my trades through my brokerage and posted every single one (even the losers) on my Twitter account. No exceptions.
I posted a million dollars in profits...then two...then four...and people took notice. By extremely popular request, I started my own little classroom where I taught other people my methods.
I specialized in helping people like me—people who had full-time jobs and wanted a six-figure income trading part-time.
It didn't stop there. My student, Dr. Matt, blasted through $400,000 in profits in a single year. I made my first millionaire shortly after. Matthew Owens, AKA "Tri-force Trader", was only 23 years old when he made a million in profits. He started his own trading advisory after learning my strategy. I soon had thousands of successful students, many of whom were making a full-time income with part-time hours.
I got write-ups by Forbes, The Street, Bloomberg, and every trading critic under the sun. It's safe to say I was overwhelmed by the response.
Almost 5 million dollars later, I never have to work again. I nearly tripled my annual CFO salary in a single trade. I travel the world with complete and total freedom.
22 years later, the pattern I found still works wonders.
Want to learn more?
If you're interested in learning from me, you're in luck. I'm opening up my classroom again for a short time, and the training is totally free. It's too much for one article, but I promise to pull back the curtain and reveal the whole pattern in class.
Click here to sign up and secure your spot. I'll see you in there!
To total freedom,
Paul Scolardi
Multi-millionaire Trader